So Mercury was just in retrograde.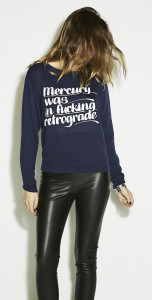 While you may have been worrying about that, I speculated on Mercury in its list form: the Mercury Prize and shortlist. Compiled between September 9th, 2014 and September 25th, 2015, the shortlist encompasses the best UK or Irish albums of that time based on the opinion of a group of independent panelists
The panelists are "music experts from a variety of backgrounds" with "no record label reps., managers, publishers, etc." relations, so the listing remains non-biased (in theory). Like the location of Mercury, the prize itself means very little overall, and many take it to mean the listing and prize are worthless. The Gorillaz actually rescinded their album nomination, equating it to "carrying a dead albatross 'round your neck for eternity".
The prize means nothing, but the list means everything.
Dizzee Rascal's 2003 win for Boy In Da Corner foretold the breakout of grime, while Disclosure and Rudimental's nominations alone for Settle & Home respectively acknowledge the recent resurgence of UK garage. As someone always looking for new music the Mercury shortlist offers a fantastic look at LPs I overlooked or missed completely. To speculate upon the list allows me to guess at what records contain a certain sophistication, sound and accessibility.
Below are my predictions for this year's list; while I did put forth my best hypotheses, I won't be surprised or upset if I'm wrong. I prefer the randomness of it as it allows for all sorts of artist exposure and fresh musical discovery, as well as a reflection upon significant releases I may not have considered. Okay, so I don't know who Speech Debelle is (*see 2009), but I'm happy to learn about somebody new.
Besides, this is more fun than speculating on Mercury's actual position.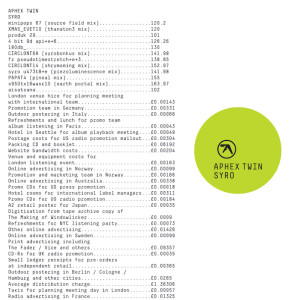 Syro, Aphex Twin–Richard D James' first album in years feels like a modern breakdown of composition, analyzing the very blueprint of rhythm and sound. Each track evolves from beat-to-beat, a testament to Richards' deep understanding of musical composition in the digital age. Such understanding I feel is important for us, in a time where many lament the end of originality. Originality is not dead, it's just different, and luckily we have artists like Aphex Twin who look at it that way.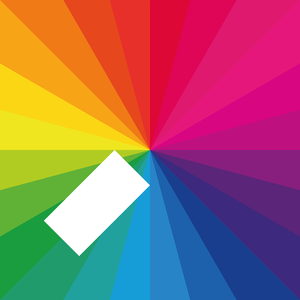 In Colour, Jamie XX–A long time coming, Jamie Smith's solo debut is the one album I'm willing to bet money on appearing on this year's list. Employing a sense of restraint the XX are so famous for, In Colour builds in a subtle way, each track fine-tuned to sound both derivative yet fresh. Layers emerge with each listen but from the first spin Colour engages with its simple beauty. In addition to all that, Jamie XX is very much a personified "critical darling," and I'd be surprised to see him omitted.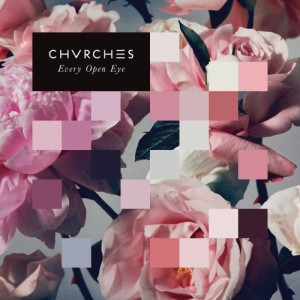 Every Open Eye, Chvrches–That this album fell on Sept. 25th, the cutoff for this year's list, suggests Chvrches intended to interrupt your previously established lists with something audacious and exceptional. The confidence of this record makes you wonder.  Synth pop anthems shimmer with Euro and J-Pop charm, all delivered with the assurance of an effort well done. Lead singer Laura Mayberry asserts her resolve in lines like "I never promised you anything I couldn't do" and if anything she's shown us she can do even more.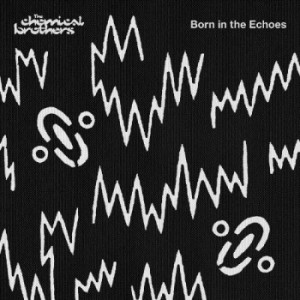 Born in the Echoes, The Chemical Brothers–Born in the Echoes marks the 20th year of the Chemical Brothers and their big beats, and it still sounds nice. Assisted by acts ranging from Q-Tip to St. Vincent, Echoes draws from deep house to rock-infusion to create a fully dance-able record, with Q-Tip insisting on the restless "Go" that "what you hear is not a test." As flowing as the Echoes gets, it also still manages to hold on to the imagination. The title track relays "I could see rings of sound follow me," and such reverberations stay with you long after listening.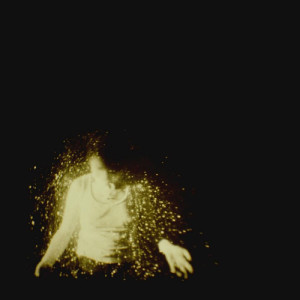 My Love Is Cool, Wolf Alice–Balancing the mid-point of innocence and animosity, My Love Is Cool bites in both a comedic and combative way. In "Bros," lead howler, Ellie Roswell inquires if her lover is "wild like me, raised by wolves and other beasts," a statement that is both taunt and threat. The music makes for both excellent listening as well as thrashing because it maintains an equity of amiable and animal. Wolf Alice assures you that "you can hate us all you want but it don't mean nothing at all," the mantra of a band young enough for childishness but mature enough to roar.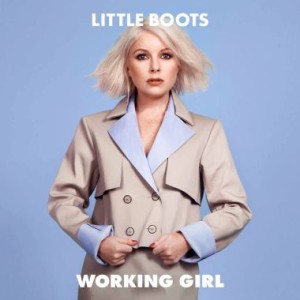 Working Girl, Little Boots–As much a statement as it is a concept, Victoria Hesketh's third album pulses and pounds with the anxiety placed upon the working female. Working Girl goes deep to illustrate the pressure Hesketh finds all around her, where at times it stimulates (Get Work Done) while during others it crushes (Heroine). More than anything, it paints a cohesive picture of stress, exertion, and an eventual triumph of a girl who wants to let you know she's more than a cog in the machine: she is the machine.
The Magic Whip, Blur–Everyone loves a comeback, and Blur put together a solid one. Examining topics from communism to human contact, The Magic Whip feels like a modern-day London Calling. "I Broadcast", aside from the obvious "London Calling" reference, sounds just like "Lost in the Supermarket," neither of which is a bad thing. The songs' bold imagery range from chronicles of masturbation ("Go Out") to the social media mindset of "log your name in to pray" ("Two World Towers"). Blur addresses these themes with an affability that enjoins you to consider them as well; it comes across more often as questioning that criticizing. Even still, the towering "There Are Too Many Of Us" demands a consideration overpopulation and what that means in relation to each of us. Sharp as it is stimulating, The Magic Whip throws it all on the table to let you decide how you want to clean it up.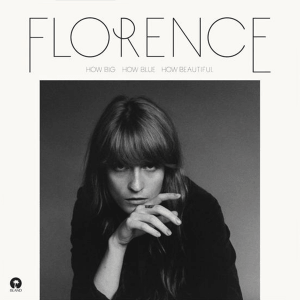 How Big, How Blue, How Beautiful, Florence & the Machine–The word "big" feels right at home in the title of Florence Welch's third album. In one record, she transforms from ocean wreckage to indomitable queen through lyrics alone. Bombastic, soaring in scope, each track unleashes massive waves of emotive power, from pure rage ("What Kind of Man") to total desperation ("Ship To Wreak"). No matter the role or the message, Welch ensures the tale is told, fanfare and all.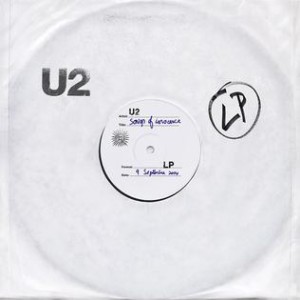 Songs of Innocence, U2 Do I necessarily want this to be nominated? Not particularly; its unplanned intrusion upon my iPhone interrupted far too many joyrides to get much love from me.
That aside, nothing "encourages debate and discussion about music" quite like an album forced upon you like a plague. Had it not been released in this way, would the record itself still receive the same critiques? Whether you like it or not, U2 makes good music, and tracks like "Volcano" showcase that talent still.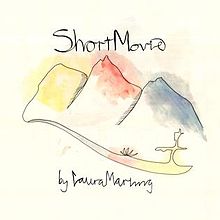 Short Movie, Laura Marling–Laura Marling is a treat. I mean that, though I haven't had the time to listen to this record fully (yet). However, this article is ultimately speculation, and based on Marling's track record (four-of-her-five albums have received Mercury nominations) I just put it here because that's what anyone would do. No apologies for covering my bases.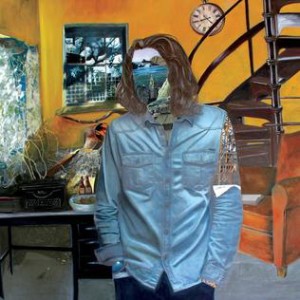 Hozier, Hozier–Most of you recall the sacramental sexuality of "Take Me To Church" that filled the air from Death Valley to the high heavens. That popularity dwarfed much of Andrew Hozier-Byrne's debut, which stands tall on its own. Hozier is a sinner who spins sagas to relay his sorrows and regrets; epics like "Work Song" chill as if coming off the twilit moor. A gospel of a green-earth cathedral, Hozier amazes as much as it anguishes, a wonderful voice with a wounded soul battered by the natural elements. Through transgression he tempts the soul towards adventure and the "thunder (from when) the land was godless and free." Another lyricist once wrote "some rise by sin, and some by virtue fall" and Hozier ascends with each offense.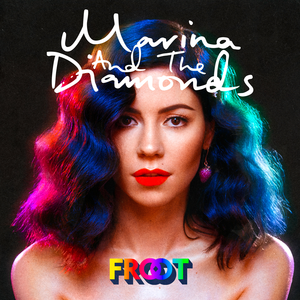 Froot, Marina & The Diamonds–Marina Diamandis' third album feels like the onset of a coming season, like a shift in winds or spike in temperature. For the first time, Diamandis sheds the personae of her prior two records to achieve her fully realized identity as a pop star. Rather than through starlet or primadonna, she addresses us personally; she'd prefer "not to keep a secret but I don't know how to make it fair." Composed entirely by Diamandis, Froot blossoms from its honestly, smashing down walls to allow intimate thoughts to permeate the recordings.  he is the temptress ("Froot"), she is the narcissist ("I'm a Ruin"), she is the fool ("Gold"), and she is isn't sorry about it ("Can't Pin Me Down").