2015 marked my first year as a college graduate, and if it taught me anything, it's that the modern era is entirely unpredictable.
American gays can now marry, a victory, but American women faced increased restrictions upon their reproductive rights, a step in the opposite direction. Donald Trump remains inexplicably at the forefront of the presidential race, while Canada elected its first liberal Prime Minister in years. Terrorism seems to be brooding underneath every surface, but world leaders showed signs of taking productive steps towards the threat of climate change in Paris. Altogether, despite what progress we made, it seemed like divisions and differences kept us equally divided in 2015.
One thing anyone can agree on is the monstrously strong year 2015 was for music. Old faces returned to the fray like Sleater Kinney and Missy Elliot, while a song about making crack turned a one-eyed Jersey boy into a hip-hop sensation.  We didn't get a Rihanna album, but we did get an apology from Justin Bieber, and in many ways that's just as good. In short, it didn't always make sense, but it sounded awfully good.
I laid out what I found to be the best of 5's, for music videos, lyricism, songs and albums.
Top 5 Music Videos
1. "Too Original" Major Lazer featuring Elliphant & Jovi Rockwell
Sometimes the most exhilarating parties occur in the most humble of places. In "Too Original," Diplo and co take us through a modest yet rambunctious party, where dance moves and liquor flow freely among a collection of characters, both young and old; the lady in the scarf at :40 knows what's groovy. All the while, the DJ's orchestrate the commotion as cooks in the kitchen, subtlety implying their control over the scene. At a time when videos are costing millions and recruiting all-star casts, it refreshes to see an act take the original recipe and make it look appealing to anybody.
2. "Sorry" Justin Bieber
For the song meant to be his grand atonement, it makes most sense that Justin Bieber remains absent to let others show us what to make of his apology; it is for the people, by the people. Parris Goebel and her army of femme-fatales graced the videos of other Scooter Braun protege's this year like CL, but they shine most as Bieber's cheerleaders. Explosive in their pastels, they appear to surf upon Skrillex's towering wails, and look more intimidating than any uniformed army. Ultimately, they made us forget why we hated Bieber, while presenting all the new reasons why we should love him. If you don't believe me, refer to the girl serving some Charli XCX realness at 1:15; that's living, right there.
3. "In Time" FKA Twigs
Continuing her streak of visually captivating sequences, Tahliah Barnett released her latest EP M3LL155X as short movie, and "In Time" stands sharpest (from 6:25 to 11:24, but you should watch it all). Though the lyrics suggest she'll wait for her lover, Barnett does anything but remain idle. She moves like a mantis, a mix of rapidity and grace, conveying both longing and frustration. It's a tangible creation of her efforts to make a relationship work. Adorned in denim and flanked by a TLC-setup of backup dancers, Twigs retains singular control of it all, manipulating visions of herself, her lover and the scene itself to fit her aesthetic.
4. "Drank & Drugs" Lil Kleine & Ronnie Flex
This video for this Dutch hit is as ridiculous as the song is catchy. Figures gyrate and thrust into objects ranging from patches of grass to exhaust pipes with robotic fervor. In the context of anything else, it would make no sense, but the garage beats here are just off-kilter enough to warrant an equally warped video. As comical as it may be, the lyrics are anything but; "if your bitch wants to chill" Kleine and Flex have the drank and drugs for her liking. Said substances may turn you into one of the sexually awkward androids in the video, but that's half the fun of "Drank & Drugs."
5. "Unbreakable Kimmie Schmidt Opening Theme" Mike Britt & the Gregory Brothers
Yes, I believe one of the most exemplary videos of the year is the intro to a TV show. Mike Britt and the Gregory brothers (the forces behind the infectious and ridiculous "Bed Intruder" video) put together a wonderfully contemporary theme that manages to elicit laughs as well as dancing fever. At a time when almost anything can be made into a song, it makes sense for one of TV's sharpest wits to comment on the recycling of hard news into high-flying tunes. It demonstrates a willingness to look both backwards and forwards for inspiration. In short, it's a MIRACLE.
Top 5 Lyrics
1. "Pilates" Donmonique
"Might pull up in a Hyundai, and I still get work on a Sunday (On a Sunday)"
In a track packed full of braggadocio, Donmonique slows it down enough to roll by and let you know just how professional she is; business, even on the Lord's day, is just as good as it sounds.
2. "Vyzee" SOPHIE
"When you need that something, and don't know what it is, Shake shake shake it up and make it fizz."
The sonic equivalent of dropping a Mento in your Diet Coke, "Vyzee" simply enjoins the listener to "shake it up" without actually saying what "it" is. SOPHIE's Samuel Long cleverly turns the most innocent sounding lines into the taunts of a menacing imp, brilliantly twisting a listener's perception to allow for a wealth of interpretation. What exactly is "that something"?  In the world of SOPHIE, it's whatever you want it to be.
3. "Water Water" Empress Of
"Water water is a privilege, Just like kids who go to college"
I love anything with a political edge, and Lorely Rodriguez presents a particular sharpness with the second verse of "Water Water." At a time when California seems on the verge of evaporating and college education becomes an upper class luxury, Rodriguez's lyrics highlight the severity of these issues while simultaneously mocking the privilege of problems. It should disturb us just as much that resources we see as rights are rarities for many, many others.
4. "Jump Off The Roof" Vince Staples
"I pray to God cause I need him, I need him, I need him"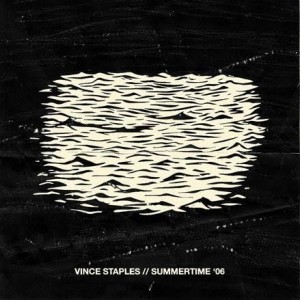 Vince Staples tells harsh truths, and none may be harsher than this, that belief in God fulfills the same void addicts fill with drugs. It cleverly notes how people use both addiction and faith to both influence and justify their behavior, a clever observation by someone who ironically abstains from any sort of addictive proclivities.
5. "Wesley's Theory" Kendrick Lamar
"Look both ways, before you cross my mind"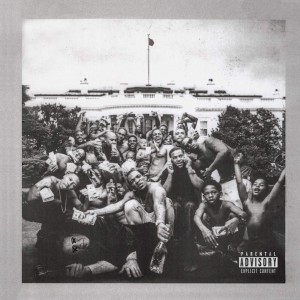 There may be no better line in music this year than George Clinton's little warning to us all. "Look both ways" is advice we receive at young ages and it takes new meaning in Kendrick Lamar's musings on fame, fortune and frivolity. "Wesley's Theory" recounts a man changed by the very things he sought, and this line stands as the final warning to those who may also be tempted. He won't stop you, but like Coleridge's ancient mariner, he'll make sure he warns you.
Top 5 Songs
1. "Head In The Clouds" Shamir
An incredibly mature track for someone so young, "Head in the Clouds" ends the pop confection of Shamir Bailey's debut Ratchet. Falling from the sky does not break the illusion of immortality, but muddles it further as synths cascade one over the other. It makes light of the very real fears Bailey confronts, that of both his mortality and memory. Who doesn't want to leave great things behind? Bailey definitely does, and he certainly leaves behind a great thing here.
2. "Slip Slide" Donnie Trumpet & The Social Experiment
Confidence pours forth in this fanfare of a number, the perfect hype track for a beach day. Simply standing on your own two feet is message of "Slip Slide" but it's one that both young and old can appreciate. The Social Experiment crafted a number accessible to all, one that appeals to big band nostalgia just as much as it does modern hip-hop. A featured Busta Rhymes sums it up by boasting he'll "make you a fan of this song," by the second line of his first verse. He doesn't lie.
3. "Queen Of Peace" Florence & The Machine
Epic may be the perfect word for this song, detailing the woes and wrath of a queen who does her damn best to keep it all together. When Florence Welch hits the chorus, she storms the gates of her lover's heart to make him all aware of the "damage" he's done. Despite her best efforts, Welch can only leave him with a choice, one that she's already made but which took all she has.
4. "B Who I Want 2 B" Namie Amuro featuring Miku
https://www.youtube.com/watch?v=ZriddgIJ-Wc
The playful nature of "B Who I Want 2 B" means much more than you may realize. As immature as it sounds, it never compromises Namie Amuro's vision of strength and independence; it's simplicity works because female autonomy should be easy to understand.  Hitsune Miku is hardly a real being, yet even she knows her totality without a man. It means even more coming from Amuro, who constantly defies what it means to be a single mother in Japan. They both bounce along to one of SOPHIE's most infectious beats, a frisky electro-pop romp that belies the seriousness of the duo's lyrics. "I'm not saying I don't want what you're giving" they tease, but they don't need it either.
5. "King Kunta" Kendrick Lamar
If anyone this year earned the right to brag, it's Kendrick Lamar, and "King Kunta" is the perfect boast. Dissonance stands out in Lamar's swaggering anthem of rags to renown. His snarls scrape at your ears, and the funk-loving female voices sound warped rather than welcoming. Yet together they form a canvas for Lamar to layer on feats of his tenacity and prowess, detailing his ascent from "peasant to prince to a motherfucking king." From his position, "life ain't shit but a fair vagina" made just to his liking, by his own liking.
Honorable mentions:
"Preach" Drake Featuring Partynextdoor, "Kill V. Maim" Grimes, "Breathing Underwater" Hiatus Kaiyote, "Bury It" Chvrches, "Them Changes" Thundercat.
Top 5 Albums
1. Art Angels, Grimes
Production credits often showcase the strength of an artist and/or their clout: just look at records like those by Disclosure or Nicki Minaj, each featuring multitudes of voices and sound-scapers adding their flavor to the recipe. Art Angels features just two outside credits, to Taiwanese rapper Aristophanes and singer Janelle Monae; the rest of the vision is accredited to Claire Boucher, aka Grimes. Though unified through her alone, it leaps across genres and themes to present a pop record unlike anything else this year. From the carefree bounce of "California" to the combative "Venus Fly" Boucher demonstrates a keen pop sensibility in her way of addressing the obscurest of topics using the most popular form of music. As she notes in the finale, "Butterfly," "there is harmony in everything." While that may be true, it takes a genius like Grimes to decode it for our sonic enjoyment.
2. Ego Death, The Internet
From the start of the Internet's third album, Syd the Kid cuts the bullshit. "Now she wanna fuck with me" rolls off as easy as a remark about the weather, and sets the stage for a collection of musings and observances given in soft yet stark terms. On Ego Death, the sound is at ease; when ego is gone, where is the need to show off Unencumbered by pretentiousness, Syd and co give us languid but candid looks at everyday ; "before I break your heart you should get the engine started" Syd has no time for inconvenience. Her softly concentrated vocals combined with cool instrumentation allows each track to flow from one to the other with ease. Many times, such as the trail-off in "Penthouse Cloud" the instrumentation conducts more emotive power than any of Syd's lyrics. It shows a craftsmanship other artists should perhaps ascribe to; big and bold may be less effective than reserved and refined.
3. Surf, Donnie Trumpet & The Social Experiment
https://www.youtube.com/watch?v=vRaVjoC1xlk
A control group in any experiment must remain constant at all times in order to interpret any sort of data. The Social Experiment took a constant, peoples' interest in free music, and released their album for no cost at all. This feels much more daring than the approach of others like Taylor Swift; though her power in the music industry is impressive, her method of distribution ignores the simple fact many people don't pay for music anymore, thus alienating a major portion of audience whether she likes it or not. Chance the Rapper & friends seem to understand this shift in collective consciousness, and from there crafted an album for everyone. From learning to walk to the nostalgia of grandma's house, Surf  invites all to the table by giving everyone a bit of what they love. Live horns look to past sounds for foundation, but are combined with contemporary hip hop to create something astoundingly forward-sounding. It's a modern-era improv session, and everyone gets to contribute.
4. To Pimp A Butterfly, Kendrick Lamar
To Pimp A Butterfly looks outward and inward, using self love and self loathing to paint a picture of being black in these United States. It resonated so much that it drove Fox News to declare Lamar a "damaging" force for blacks in America, ironically proving Lamar's statements while simultaneously missing it completely. This album is supposed to scare us, but not to make us cower; rather, it strives to incite us to action, to perpetuate a change that frightens those like Fox News, who benefit from the systemic discrimination TPAB addresses. Ultimately, it's hard to discuss this album without saying what has already been said, either by others or by Lamar himself. But that's what makes it important, that so many identify with his thoughts at a time when race discussion becomes more prevalent in US culture. Many would approach such topics with timidity; Lamar drags them out into the sunlight, and tells us what he's found.
5. Christine & the Queens, Christine & the Queens
Globalization remains a polarizing word. On one hand, it threatens to lead to cultural homogeny and the loss of customs in favor of unity. On the other hand, it connects artists, as well as listeners like us, to the music of the world. Grimes looked all the way to Taiwan to find a collaborator to fulfill her dream. Héloïse Letissier, stage name Christine & the Queens, released her American debut, Christine & the Queens, after her prior material, all sung predominantly in French, received wide acclaim. Such a transition undoubtedly stems from the coverage Letissier's work received outside her Francophone home, similar to Korea's Hallyu wave that brought Kpop to a larger national audience. It lead to an album of remarkable maturity that transmits feelings more so than thoughts. "Tilted," titled "Christine" in it's French version, is a trip through zero-gravity, while "Science Fiction" guides one into deep space. She possesses a shrewd sense of composition; each synth hits the right nerve, every classical sound seems to fill a cathedral. Altogether, it stands as a testament to what music may become in an age where influence can be found as easily across the world as it can be from your next-door neighbor. When harnessed by a maestro like Letissier, such influences blend into majestic symphonies of the new age made to her liking. "I'm a man now, and there's nothing you can do to change my mind," she remarks at the end of the introductory track, "iT": as if I'd want to.
Honorable mentions: My Love Is Cool by Wolf Alice, Vulnicura by Bjork, Blackheart by D∧wn, The Shape of Brat Pop to Come by HOLYCHILD.