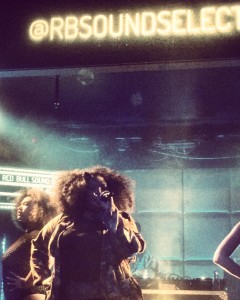 Lizzo, born Melissa Jefferson, came to the Echo this past Wednesday to dispel your preconceptions, namely your preconceived notions about female rappers, bigger girls, and people from Minneapolis.
Jefferson demanded attention, letting us know she's the biggest, baddest grrl in town, and that Los Angeles does not intimidate a Midwesterner like herself. Haters stood no chance against her and her army of dancers, which included her own DJ, Sophia Eris, which I found to be a nice twist. "Batches & Cookies" proved to be a highlight, with Jefferson and all her girls exuding attitude to the pounding beat.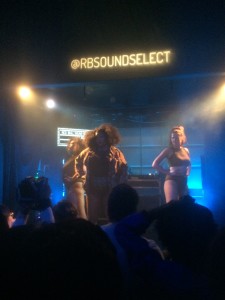 "I walk by as they hold they skeets by the seams of they jeans," Jefferson roared, shirking any insecurities you may have had about her being the only female on the bill. In the male-dominated hip-hop game, she demonstrated how ferocious the feminine side can be. Though it may not be her name at the top of the bill, Jefferson rapped and sang with the confidence of an artist slaying their headlining tour. I can only say I wish she'd performed longer (and also, that she performed "Ride").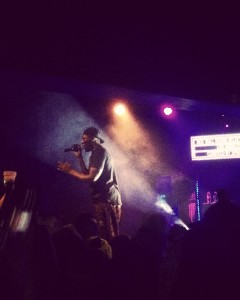 To be honest, it'd been a long week, and while Stormzy, née Michael Owen, definitely brought his A-game from what I saw, I dipped midway through his set. A true shame on my part, but the body needs rest. From what I saw, Owen is capable of delivering machine-gun flurries of bars to the delight of an audience. Grime, after all, always gets the crowd going.