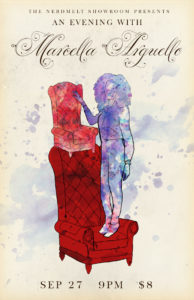 Last night, I partook in a favorite LA past-time: comedy shows. To the city of Angels, stand-up shows are as commonplace as palm trees or donut shops, and like them, offer a lovely reflection of the city's vibrancy and diversity.
The Nerdmelt Showroom offers a wonderfully intimate space for such indulgence, all the better when the comics are especially funny or charismatic. Luckily, the bill delivered, with a lively lineup touching upon topics ranging from fig newtons to jet-packing (a fun term I learned to refer to when someone small spoons someone much larger).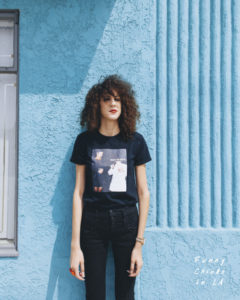 The main act of the evening was Marcella Arguello, whose forthrightness and fro make her an unforgettable comic to observe. Though at times she seems brash, Arguello's brazenness belies a keen insight into the world of subjects she tackles. I for one related to Arguello on many of her rants: height, problematic relationship with hip-hop, working in customer service. She manages to rant about each topic in ways that provoke laughs and conversation ("When did being a feminist mean becoming a dead-beat dad?!"). This insight, coupled with side-splitting impressions of music's biggest divas, makes Arguello a stellar performer, one who imparts awareness alongside amusement, and there's nothing more enjoyable than a balanced mixture of both.