SOPHIE + Charli XCX = Perfection, with the DJ's hyper-kinetic productions channeling sonic fuel into the UK's premier punk pixie. Introduced by a belligerent Brooke Candy ("I ain't never told a lie/ Bitch give me a reason why?!"), Charli emerged wearing what can only be referred to as "country club gone clubbing". All the while, SOPHIE reigns over the whole scene, decked out in a shear top, leather skirt, and severely slicked-back hair. Like bread and butter or André and Big Boi, this duo thrives off each other's energy to form a self-sustaining pop juggernaut. Upon arrival, Charli blasted straight out the gate ready to shatter the sound barrier with "Vroom Vroom". The entire show, she and SOPHIE kept it 100, miles per hour that is.

Charli XCX & SOPHIE- "Give Me Your Love"  *to clarify, this is an AMAZING song but this footage is from SXSW
And don't think just because it is pop that is isn't hard. When doused during a poorly thrown drink spiraled out onto the stage during the sinister hums of "Secret", Charli look the perp straight in the face, cocked her head, and, as the best dropped, launched her own drink directly in the face. As playful as PC music gets, it always belies a hidden ferocity that borders on manic.In a strange way it almost felt like embracing a primordial instinct, yet strangely enough it's been created through entirely artificial, formulaic production and songwriting.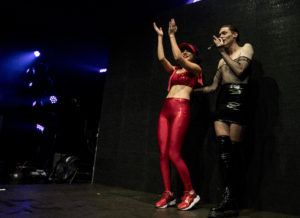 Honestly whatever is was, Charli XCX and SOPHIE need to keep generating it. It felt omnipotent and universal, brining together a wide range of people from different backgrounds and ages to bounce along to the words of a budding pop icon in the making. By the finale, the soaring "Paradise", we were all on a rocket to pop Nirvana. Along the way, we saw shades of punk, hip-hop, and even disco, on the aptly named "Give Me Your Love". As if either of them needed to ask.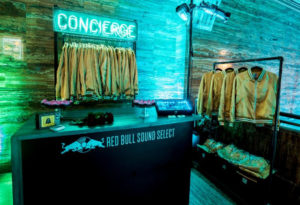 PS, No set list but did get a free jacket and there were random red velvet cupcakes littered throughout the venue. Worth it.