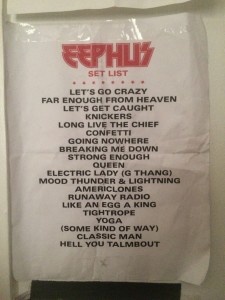 Some of us spend their money on clothes, some on electronics, some on food (this last one is me sometimes). However, the bulk of my paychecks go towards something less tangible: live music.
I grew up surrounded by music. In addition to my choral and saxophone training, I also became exposed to my parents' own influence. Both of them were, and still are, making music as members of their own bands: my father jams as a percussionist and vocalist in a rock band, while my mother performs go-go group. Such exposure lent to me the excitement music adds to life, providing a steady beat to our otherwise capricious universe.
Something resonates with us when it comes to music, and this feeling comes on strongest when we watch an act perform their music. It acts as a catharsis, for both artist & audience, where music, emotion and camaraderie may be experienced in a communal yet personal way. Whether alone or rolling with 10+ homies, I always enjoy watching a musician do what they do.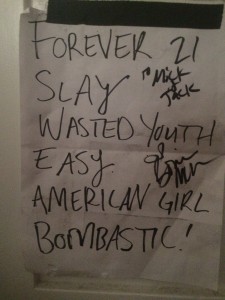 I do my best to remember these events by collecting setlists, hence the name of this website. This way, I remember shows even more vividly, and can reflect upon the artist's choice to arrange their show in such a way. Plus, they're more fun to look at than tickets, this day & age allows your phone to carry your ticket.
So save a tree and swipe a setlist! You won't regret it.
After collecting 13 setlists in Los Angeles in just a year, I show no signs of slowing and I fully intend not to.